Welcome to Waters' Veterinary Services
Your Veterinarian in Boerne,TX
Call us at 830-324-6641
Pet Emergency? Call us right away at 830-324-6641!


Alternate emerg # for small animals-210-404-2873 (Emerg Pet Clinic)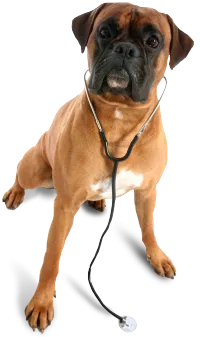 If you live in the greater Kendall County area and need trusted veterinarians to care for your pets – look no further. Drs. David Waters and Whitney Orlando are licensed Texas veterinarians treating a wide variety of pets and livestock. Your cherished animals' health and wellbeing are extremely important to us, and we take every possible measure to give your animals the care they deserve.
Waters' Vet Services is comprised of a husband and wife team focusing on different aspects of pet care and animal husbandry. Our goal is to educate you, the caregiver, on how we, as a team, can keep your animals the healthiest and happiest they can be. Dr. Orlando has been coming to your homes with her housecall practice for over 20 years. The benefits of caring for your pets in their own, comfortable environments are many. No more carsickness, howling, or trembling when she visits them! Housecalls are ideal for those of you with "herds" of dogs and cats and, of course, those beloved senior pets who now experience discomfort with traveling. Dr. Waters focuses on providing personal care for your backyard farm animals and livestock. Nutrition and parasite control, along with vaccines targeted at diseases these outside animals are likely to encounter, are all part of a herd health program designed for your specific situation.
We are happy to offer a number of resources that enable you to learn about how to take better care of your pets. Please feel free to browse our site, particularly the informational articles. The best veterinary care for animals is ongoing nutrition and problem prevention, so becoming knowledgeable about preventative pet care is essential to the ongoing success of your animal's health. If you have any questions, call us at 830-324-6641. We triage our phone calls (sick animals take priority!), and depending on call volume, there may be a lapse in getting back to you for routine questions or appointments. However, you will always talk to the doctors themselves and receive their full attention! We welcome you to subscribe to our newsletter, which is created especially for Waters' Veterinary Services pet owners.
At Waters' Veterinary Services, we treat your pets like the valued family members they are.
David Waters, DVM & Whitney Orlando, DVM
Boerne Veterinarian | Waters' Veterinary Services | 830-324-6641
1221 A Sisterdale Rd
Boerne, TX 78006